BUSINESS LEADERSHIP UNDER FIRE
Disaster, disruption and change are recurring challenges in business. We are used to reading about the successful disruptors of established industries (Tesla, Amazon, Netflix, Uber, etc.) but what about the companies they disrupted? What ever happened to them? How did the cope? And more importantly, what are the secrets of making a business thrive again?
Business Leadership Under Fire: Nine Steps to Rescue and Transform Organizations is the book every business leader needs. It will inspire readers with its thoughtful, practical and battle-hardened recipes for success.
Pepyn Dinandt usually gets parachuted into an organization only after it realizes it is in real trouble. It is his job to assess and understand the situation that faces the business while also devising effective ways forward towards recovry and success. In Business Leadership Under Fire Dinandt draws on his own extensive business experience and, with the help of decorated army office Colonel Richard Westley, marries this proven expertise with the leadership insights of military thinkers to develop an imaginative and practical nine-step plan for any leader who wishes not simply to survive but to inspire and thrive "under fire".
Using lessons forged on the front lines of the military and commercial worlds, Dinandt and Westley´s concise book is required reading for anyone in any organization that needs help in turbulent times.
Available 04.11.2021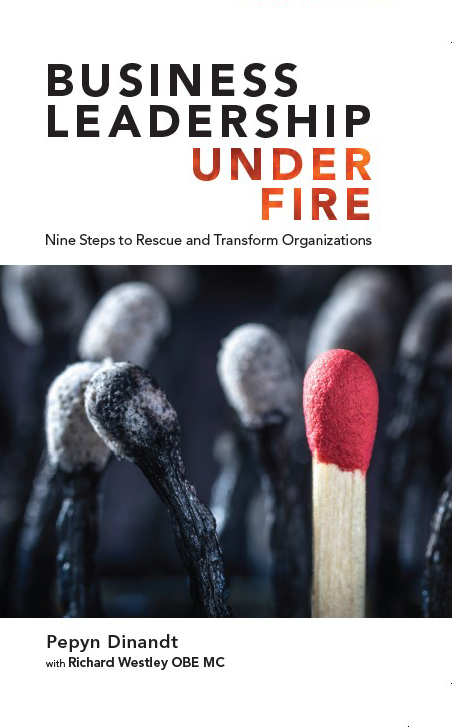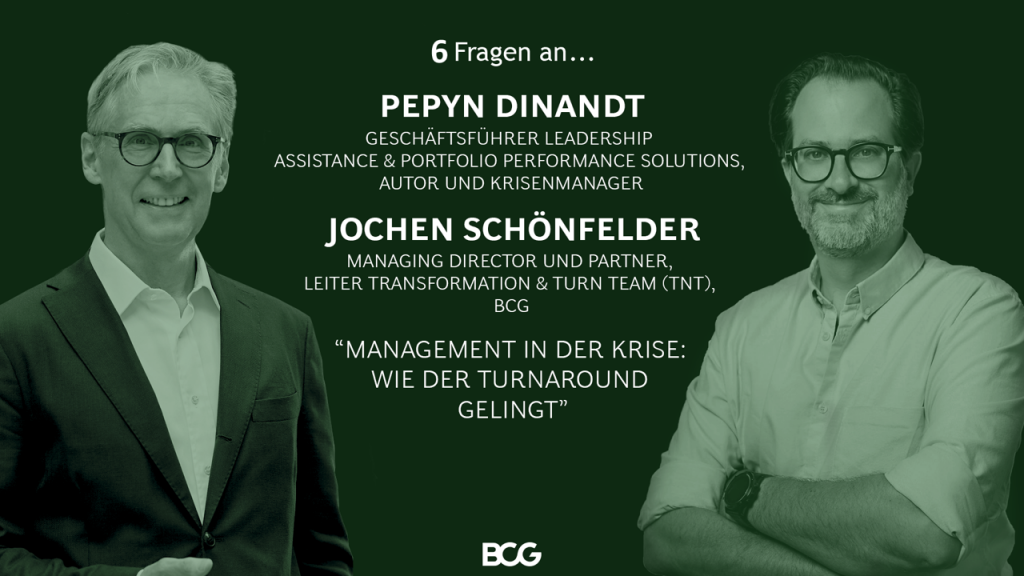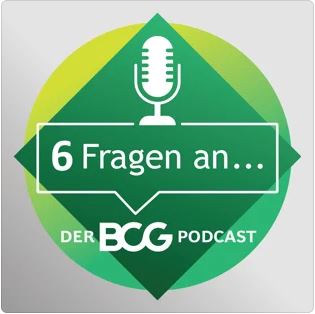 Pepyn Dinandt and Jochen Schönfelder on crises and taking back control
Recently I was a guest in a Boston Consulting Group podcast series on restructuring. With the coronavirus pandemic, the climate crisis, and the rush to digitize, the demands on the global economy have seldom been higher. In the current episode, BCG restructuring expert Jochen Schönfelder and I explain how sustainable turnaround management can look, and why even successful companies have to radically rethink their approaches.

#Podcast #6Fragenan #restructuring #turnaround